WHO WE ARE
Q2M2 is built on the vision that more business decisions should be based on quality data and information.
We know the importance of making quick decisions, and the value of making the right decisions.
This is our passion at Q2M2, and we want to help you build a solid data-driven foundation for your business.

Working with Q2M2, you will meet dedicated professionals with unique skills and a high degree of loyalty.
Our approach to the market is to enter into long-term relationships based on short-term contracts. This creates a serious and dynamic collaborative environment where we are constantly committed to providing our very best.
Vision
A world where more decisions are based on quality data and information.
Mission
We want to help people, businesses, and organisations all over the world use data more effectively for their decision-making processes.
Values
Integrity is a core value at Q2M2. We are a specialised data-consulting group of highly dedicated and educated individuals with a focus on data extraction, analysis and interpretation. Above all else, integrity is central to everything we do, whether it is project management or customer and stakeholder relations.
Partners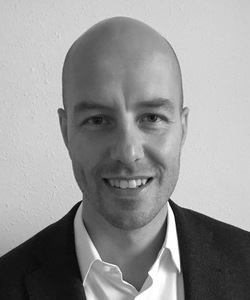 With a Master of Science in engineering and a PhD in applied quantitative sustainability assessment with a focus on uncertainties in the decision-making process, Ivan has earned his degrees from the Technical University of Denmark with external stays at the University of Southampton in the UK and UC Berkeley in the US. Ivan has been working on quantifying environmental impacts from biodiesel, developing IT-intelligence energy systems in cities, and quantifying rescue time in Danish lifeguarding. Ivan is a Visiting Associate Professor at the Emergency and Risk Management University College in Copenhagen where he is teaching quantitative methods. Ivan's area of specialisation is management and organisational science, risk management, data analysis, uncertainty evaluation and statistics. Ivan is the lead author of "The Statistical Value Chain (SVC)—A Benchmarking Checklist for Decision Makers to Evaluate Decision Support seen from a Statistical Point-of-View", published 2013, and "Confronting Uncertainty in Life Cycle Assessment used for Decision Support", published 2014.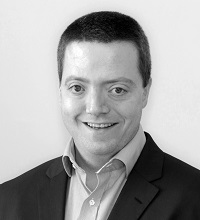 Mads holds a Graduate Diploma in Business Administration (Marketing Management) with emphasis on market segmentation and product pricing from Copenhagen Business School, earned while he worked as a business unit consultant for Hewlett-Packard. Before that, he spent three years studying physics at the University of Copenhagen. Mads has broad experience primarily in IT/Telco companies, working with product and price optimisation as well as resource and sales management. Mads's speciality is helping sales organisations increase their bottom line results and prioritise how they should spend their time selling. When he's not in the office, you will find him working with Copenhagen Suborbitals, where he is responsible for developing the parachute system for the space capsule in the world's only manned amateur space program.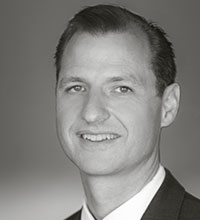 Paul earned his Bachelor of Science in environmental design from the University of California, Davis, and he spent eight years working for the US Department of Agriculture planning communication strategies for various issues, including a congressionally mandated dead-tree removal project in southern California. Paul took a position with the US Department of the Interior's geological survey in 2007, where he developed high-level communication campaigns, managed customer expectations and performed strategy evaluations. Paul is a problem-solver and clear communicator and he understands that customer satisfaction is everything.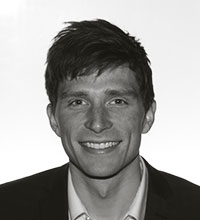 Jacob graduated in 2011 from the Technical University of Denmark with a Master of Science in engineering. Subsequently he worked on a scientific research project in occupational and environmental medicine before beginning training to become a European patent attorney. Jacob has a thorough knowledge and practical experience in various fields of statistics, including multivariate statistics, research planning and the benefits and pitfalls of several statistical analyses.
Advisory Board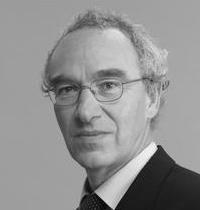 Finn Schkolnik
Advisory Board
Finn earned his Master of Science in Economics from the University of Copenhagen in 1970. Most recently, he has been engaged in international M&A for Danish incumbent telco TDC. As part of merger activities, he was also a member of supervisory boards in several major telco acquisitions in other European countries. For four years he was appointed CFO in Polkomtel, a mobile operator in Poland. He also had management responsibilities for production and development of internal services for the TDC group. As chairman for TDC's three pension funds, he was responsible for merging these funds into one consolidated TDC pension fund.
Jens Antonsen
Advisory Board
Jens earned his MSc in Business Economics & Auditing (Cand.merc.aud, 2012) and Graduate Diploma in Business Administration (Financial and Management Accounting) from Copenhagen Business School. He is currently CFO in the Product Companies Division of FLSmidth A/S, a listed company on the OMX Nasdaq Stock Exchange in Copenhagen. His previous experience includes being an auditor with KPMG and various positions in finance in large organisations.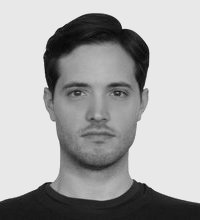 Jaron Kramarz Cohen
Advisory Board
While still in law school, Jaron started his entrepreneurial career with a publishing company that within a year became the leading supplier of legal compendiums for law students in Denmark. The company was subsequently acquired by Djøf Forlag. A few years later, Jaron co‐founded an IT infrastructure and ERP business where he worked in ERP as a consultant and developer, specialising in logistics and order flows for the fashion industry. In 2011, Jaron joined a Danish fashion e‐commerce website as a partner, and is currently the CEO. In 2014, sixty percent of the company was acquired by MySale Group plc, a major player in the flash sale industry listed on the AIM London Stock Exchange. Jaron holds a Master of Laws from the University of Copenhagen and has also studied business and IT development at the IT University of Copenhagen.